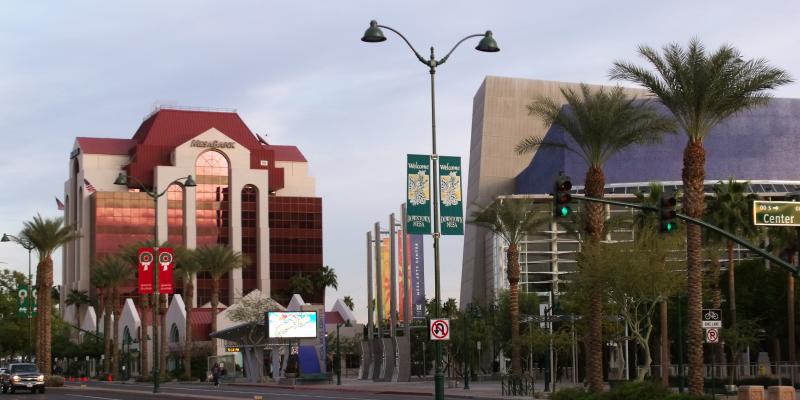 Do you own a restaurant or small business in Mesa, AZ? If so, we know that you want it to be a safe and enjoyable place for you, your employees and your customers. From controlling pest infestations to keeping bugs like ants, cockroaches and spiders out in the first place, Defense Pest Control has the expertise and experience to fulfill all of your Mesa, AZ commercial pest control needs.
Defense Pest Control: We Rely on a Five-Step Process
At Defense Pest Control, we are a reliable pest control company because we use tried and true methods that are proven to be effective and efficient. Our Mesa, AZ commercial pest control services rely on the following five-step process:
Thorough Inspection: Our services start with an in-depth inspection, taking note of all of the pest issues or risks in your building.
Identification: Our pest control experts will identify the current pest problems on your commercial property and determine potential issues in the future.
Recommendation: Next, we will use our expertise to formulate a successful pest control plan (that is one-time, monthly, bi-monthly or quarterly) catered to your specific needs.
Treatment: Our team will use high-tech resources and equipment to treat your pest problems.
Evaluation: Finally, we will evaluate the success of our pest control methods and adjust our plans accordingly.
Choose Defense Pest Control for Your Commercial Pest Control in Mesa, AZ
With our experience, proven five-step process and successful pest control plans, you can rely on Defense Pest Control to be the solution to all of your pest problems. No matter what type of business you run, it's an easy choice to trust your commercial pest control services in Mesa, AZ to us! Contact us online to discuss how we can help your business.
Defense Pest Control offers expert commercial pest control to businesses in Mesa, Chandler, Queen Creek, Gilbert, San Tan Valley, Maricopa, Gold Canyon and Florence, AZ.