There are many different pests that can give you trouble, but luckily for you, Defense Pest Control has the skills to take care of them all. Our home pest control in Gilbert is fast, effective, and utilizes some of the safest products available in the industry. Whether you're facing an infestation that requires immediate attention or searching for long-term preventative care, we have the solution.
Pests aren't only disruptive to your lifestyle – they can carry harmful diseases and bacteria! At Defense Pest Control, our Gilbert exterminators can take care of your pest problem quickly and for good!
$50 Savings on Your Initial Service
When you sign up for one year of our pest control today, you can instantly save $50 off your initial service!
Exterminators in Gilbert
When there are pests in your home, it's only natural to want them out as fast as possible. Defense Pest Control offers free inspections, giving our highly trained exterminators a chance to learn exactly what they're up against and better protect you from current and future infestations. We look for the signs of pest activity that you might not notice. We'll make note of any risk factors or potential entry points to your home, including damaged wood, cracks, and crevices, or exposed entry or exit for plumbing or electrical service units. Once we have fully inspected your home, we'll implement fast and effective treatments to restore your peace of mind and protect your property!
Our team of local exterminators can give you long-term protection from pest invaders by fortifying the outside of your property against infestations. Our treatment options are designed to give you peace of mind, knowing that while pests won't be able to breach our barriers to enter your space, your family and pets won't be in harm's way.
Comprehensive Pest Protection
When you enlist the help of Defense Pest Control, you'll have complete protection against:
Scorpions
Crickets
Spiders
Earwigs
Roaches
And much more!
We've offered home pest control in Gilbert for decades. With more than 65 years of combined experience in the industry, we know a thing or two about taking care of pests native to this area. When you call on our exterminators in Gilbert, you can rest assured that you will get experienced and highly trained exterminators working hard to keep your home pest-free.
REQUEST YOUR FREE ESTIMATE NOW
Scorpion Control in Gilbert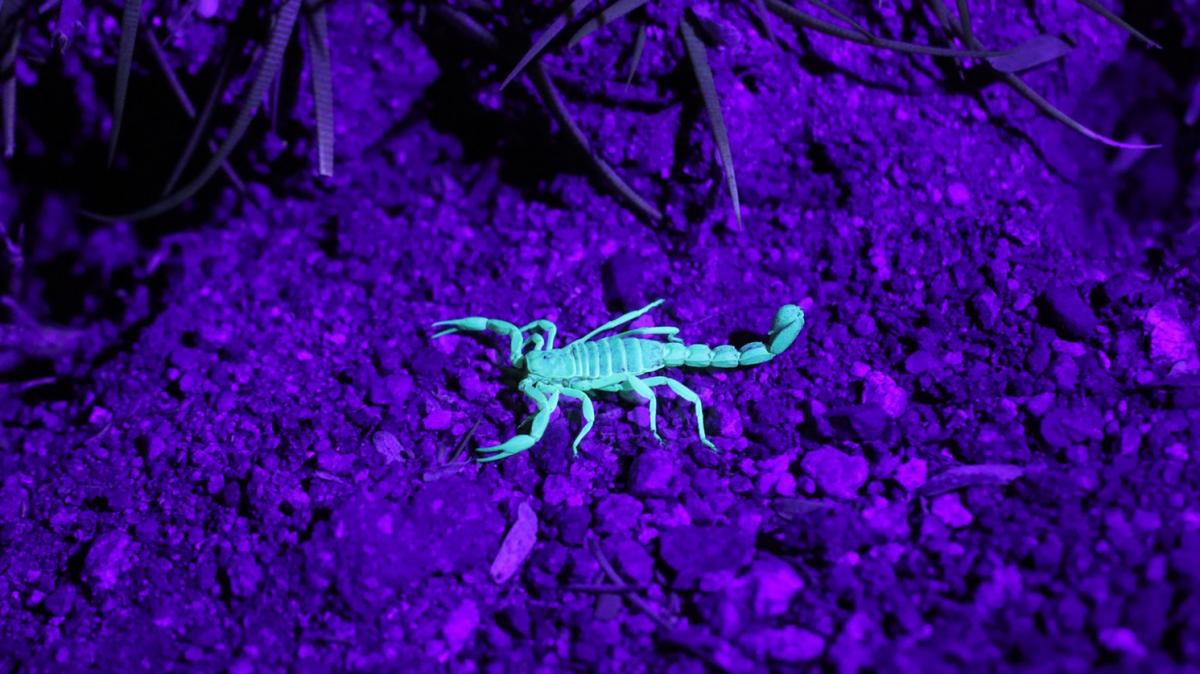 Scorpions are a scary reality in the East Valley, and a scorpion encounter can be startling for homeowners whether it's the first time or the hundredth. Gilbert is home to:
Arizona Bark Scorpions
Arizona Stripetail Scorpions
Giant Hairy Scorpions
Yellow Ground Scorpions.
Our Gilbert scorpion control programs are tailored to your home, to effectively and efficiently eradicate scorpions inside and around your property and prevent them from accessing your home in the future. Thorough inspections and advanced control methods target scorpions where they nest and breed around your home, getting to the source of your infestation. As part of your complete home pest control program, we work to keep scorpions away from your family for the long haul.
Termite Control in Gilbert
Termites aren't just invasive – they are incredibly destructive and cost homeowners billions of dollars in damages each year. Don't let your home become just another statistic! With our termite treatment options, you can rest assured that your home is in the best hands.
Don't let your home become just another statistic! With termite control in Gilbert, you can rest assured that your home is in the best hands. Our professional termite exterminators have the knowledge, experience, and equipment to get the job done right the first time! When you call in the local exterminators at Defense Pest Control, you can expect highly-trained exterminators who will inspect every inch of your home to find termites wherever they may be hiding. We will look for tell-tale signs such as:
Swarmers
Discarded wings
Mud tubes
And more
When it comes to termite infestations, timing is everything. The longer termites are in your home, the more damage they can do. Luckily, our Gilbert termite services are based around hard-hitting treatments that will kill termites in your home quickly and effectively to avoid any more damage in your home. If termites have left you questioning the safety of your home, contact us for a same-day inspection now!
As an added bonus, if you are an existing Defense Pest Control customer, you'll receive 10% off of your termite treatment!
GET A FREE ESTIMATE ON TERMITE CONTROL TODAY
Your Satisfaction is Guaranteed
There is a reason we have been in business for so long – our exceptional customer service. Our kind and knowledgeable exterminators in Gilbert work hard to treat your home like their own. Your satisfaction is our number one priority, so we personally guarantee it with every one of our pest control services. Don't just take our word for it – see for yourself what our customers have to say!
What's more, if you ever have any problems between regular services, we will happily return and get rid of them for you free of charge.
Feel comfortable in your own home again.
Our Customers are Buzzing About Us
"I've had nothing but great service from Defense Pest Control so yes, I would highly recommend them for your pest control needs."

- Brandi B.
CONTACT US BELOW OR GIVE US A CALL AT (480) 485-3053. Say Goodbye to Your Bug Problems