As a pest control company in Chandler, AZ, we understand how frustrating it can be to deal with pest control issues on top of everything else in your everyday life. We want to make it as easy as possible, offering pest control services that are affordable, easy, and hassle-free.
Our pest control in Chandler can eliminate and prevent:
The Best Exterminators in Chandler
It's never pleasant to stumble across a pest inside your house – and even less pleasant when you consider that one pest is usually a sign of a larger infestation.
No matter what pests are plaguing your home, Defense Pest Control can help you get rid of them and keep them gone for good! Our Chandler exterminators have over four decades of combined experience in the industry, so we know exactly what to do to protect your home for the long haul.
What's more – our pest control is tailored to your home and unique needs by our highly-trained specialists. We listen to your concerns and start with a thorough inspection. This allows our team to take note of conditions that might make an ideal habitat for pests in the future, and work with you step-by-step to keep your home protected.
Don't Just Squash an Infestation - Keep Them From Happening Again
At Defense Pest Control, we know how easy it can be for pest invaders to get out of hand. That's why we've made it our goal to keep you protected for the long-term.
We don't just eliminate current pest threats, we keep them gone! With recurring Chandler pest control services, our team of expert exterminators will fortify the exterior of your home against new threats. What's more, we've designed all of our home pest control programs to be tough on bugs, but gentle on your family and pets.
Termite Exterminators in Chandler
The key to preventing expensive home repairs is to get termite infestations under control quickly and to put protective measures in place that will prevent future infestations. If termites are left to feast freely on wooden structures in your home, they can cause thousands of dollars in damage and repairs. In fact, most homeowners aren't aware that they have a termite problem until the damage has been done. Make sure your house is protected by the most reliable termite control in Chandler.
Our termite control treatments begin with a free, thorough termite inspection of your home to search for signs of termite activity, including:
Evidence of wood damage in and around the foundations of your home
Mud tubes in your foundations
Swarmers and discarded wings around your home
If we find an existing termite colony, our termite exterminators in Chandler will eradicate them quickly and efficiently before they can spread. Once we've eradicated any active colonies, our team will employ preventative measures to make sure your home is termite-free for years to come.
With Defense Pest Control on your side, you can put your termite control worries to rest and get back to enjoying your home.
Scorpion Control in Chandler
When scorpions invade your home, the safety of your loved ones is immediately put at risk. Where do scorpions hide? – sometimes in common places like laundry piles and pantries, so get help ASAP if you find any. Due to their aggressive nature, scorpion control in Chandler can be a dangerous task when left to the inexperienced. That is why it is so important to call in professional exterminators who understand these difficulties and are able to safely rid your home of them.
Dozens of species of scorpions are native to Arizona meaning they are more common than most homeowners realize. Scorpions can hide under rocks, lawn ornaments, inside cracks, and anywhere they can stay cool during the day. The most common you'll encounter in Arizona include: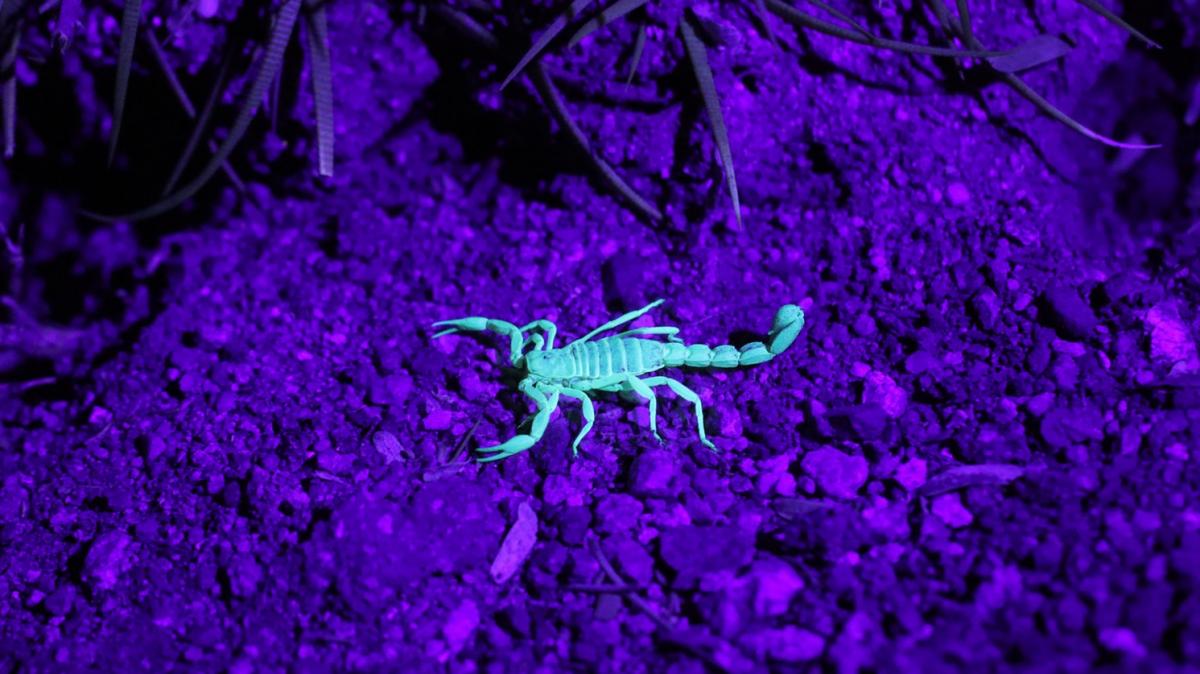 Bark scorpions
Giant hair scorpions
Stripetail scorpions
Yellow ground scorpion
As a locally owned and operated pest control company, we have perfected scorpion control in Arizona. When you team up with Defense Pest Control, your Chandler scorpion control will include:
A thorough inspection of your home to identify entry points and nesting areas.
Use of advanced scorpion control methods to eliminate them at the source.
Continued protection against scorpions through regular treatments.
A satisfaction guarantee – if scorpions return between regular services we will come back to re-treat free of charge!
Integrated Treatment For Long-Term Protection
As a homeowner, a scorpion infestation quickly becomes a nightmare when you do not know how to properly treat it. With our scorpion control in Chandler, you never have to worry about that again. But, why not ensure your home is protected from other common household pests like ants, spiders, cockroaches, etc. too? Lucky for you, we build our scorpion control right into our pest control program to ensure your home is properly protected from various kinds of pests at all times!
Free Re-treatments If Needed!
When we deliver highly effective home pest control in Chandler, we don't think of it as merely serving customers – we think of it as helping our neighbors. We truly care about your home and your family, and your satisfaction is our number one priority. If you ever have any problems in between regular visits, simply give us a call and we'll happily return to your home and treat it free of charge.
When you partner with Defense, you'll never have to worry if our treatments are effective – because our Chandler exterminators will come back until they are!
If you're ready to stop sharing your home with unwanted pests, let Defense Pest Control help. You've got nothing to lose – except the pests!
Don't let a pest problem keep you up at night.